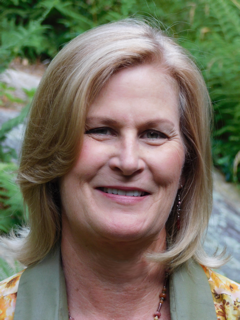 April 25, 2017
It is our pleasure to announce that Melanie Wilson, M.Ed. will be Montessori Children's House's new Head of School effective July 1, 2017. Melanie has a wealth of experience both in the classroom and as an administrator. We are truly fortunate that she has accepted the position.
After twenty years teaching, Melanie entered administration in 2003. Presently she is the Director of Education at Riverbend School in Natick, MA. Melanie holds AMI certification for Lower and Upper Elementary from the Toronto Montessori Institute, where she was a student of Renilda Montessori, Maria's granddaughter. She received her BA from the University of Texas, and M.Ed with a specialty in Montessori Curriculum and Instruction from Cleveland State University. In addition, having worked in both public and private Montessori schools, she is MA certified in Elementary teaching, grades 1-6.   Melanie is experienced in teaching, leading faculty, curriculum writing, policy writing, assessment, and accreditation.  She resides in Hopkinton, MA with her husband, Brian, and enjoys sailing, shell fishing, walking, yoga and gardening.
A note from Melanie:
Montessori Children's House classrooms are vibrant and engaging, yet quiet and peaceful; a place where children are at ease. In this true Montessori school, the students move about freely and talk with each other, but have a clear sense of responsibility to their work and what they want to achieve. I'm looking forward to getting to know you and your children and working together to ensure they have a rewarding experience at Montessori Children's House. I am proud to join this gem of a school and lead the teaching team to the next path on the MCH journey.
Joe Maguire will continue in his tenure as Acting Director through June 30th to ensure a smooth transition. The Board of Directors is grateful for Joe's leadership, support and dedication.
Sincerely,
MCH Board